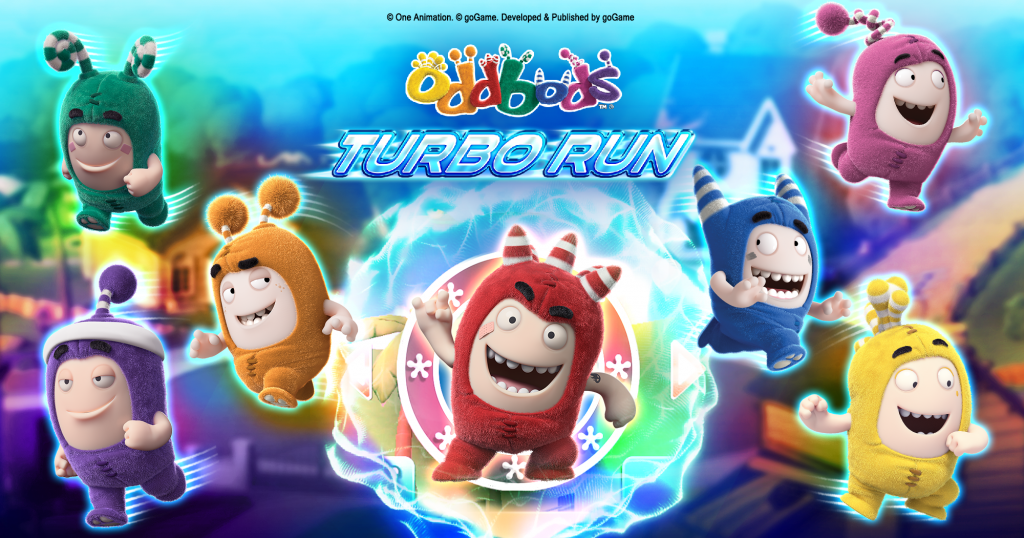 Oddbods Turbo Run, an endless runner game featuring the quirky friends from the twice-Emmy-nominated hit series Oddbods, has been launched for almost everyone around the world (except India)!
You can start your oddtastic running adventure by downloading the game from the App Store or Play Store now!
In Oddbods Turbo Run, players swipe, jump and slide to avoid disaster and collect as many Oddcoins as they can. Apart from the Oddbods, the game also features cameos by characters from the series that fans will definitely recognise, including the alien in the UFO and guinea pig.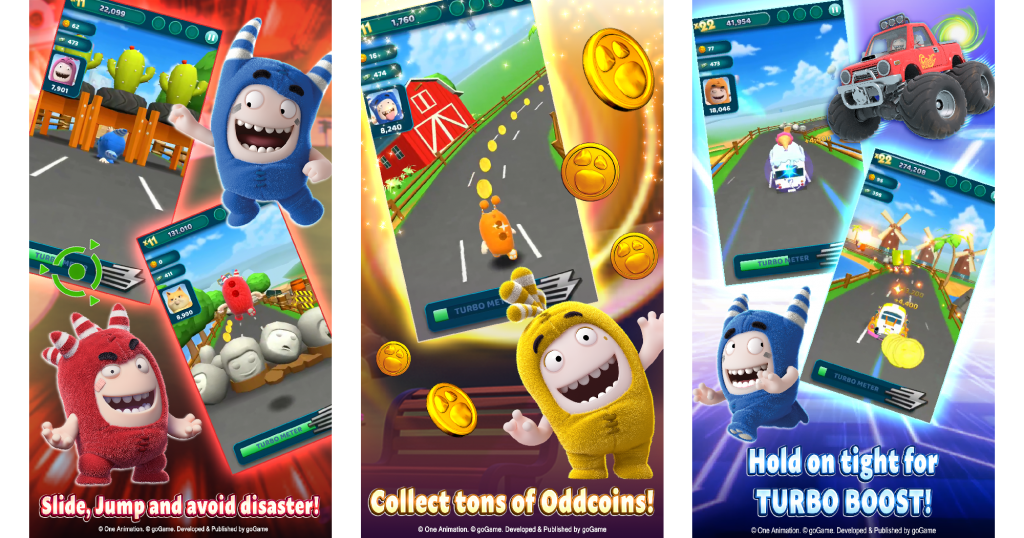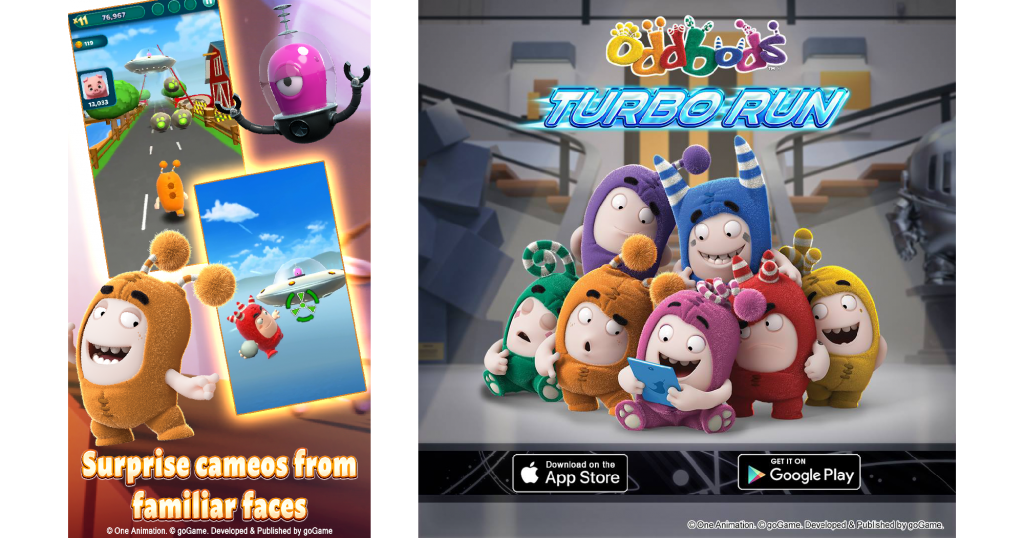 Oddbods Turbo Run is the result of a collaboration between One Animation, goGame, SEGA and Hardlight. It was first soft-launched in United States, Malaysia and the Philippines in November 2018 and received a hugely positive reaction with 160,000 installs, impressive reviews and a feature on the Google Play Store.
Sashim Parmanand, CEO of One Animation comments; "goGame has developed an excellent game which not only captures the fun and quirky spirit of the Oddbods brand but which seamlessly integrates this into the play pattern. Oddbods Turbo Run is a fantastic addition to our product portfolio and gives us further opportunity to continue to delight fans with new brand activations across multiple platforms, delivering content when, and how, our loyal fan base choose to consume it."
David Ng, CEO of goGame added: "Right from the get-go, we believed that the endearing and mischievous Oddbods would be a superb brand for a mobile game—and Oddbods Turbo Run's positive soft launch reception has validated that. In this global launch, we're immensely excited for this opportunity to bring delight to the rest of the world through One Animation's award-winning creations."
To find out more about Oddbods Turbo Run, visit the game site and Facebook page. Or just start running!